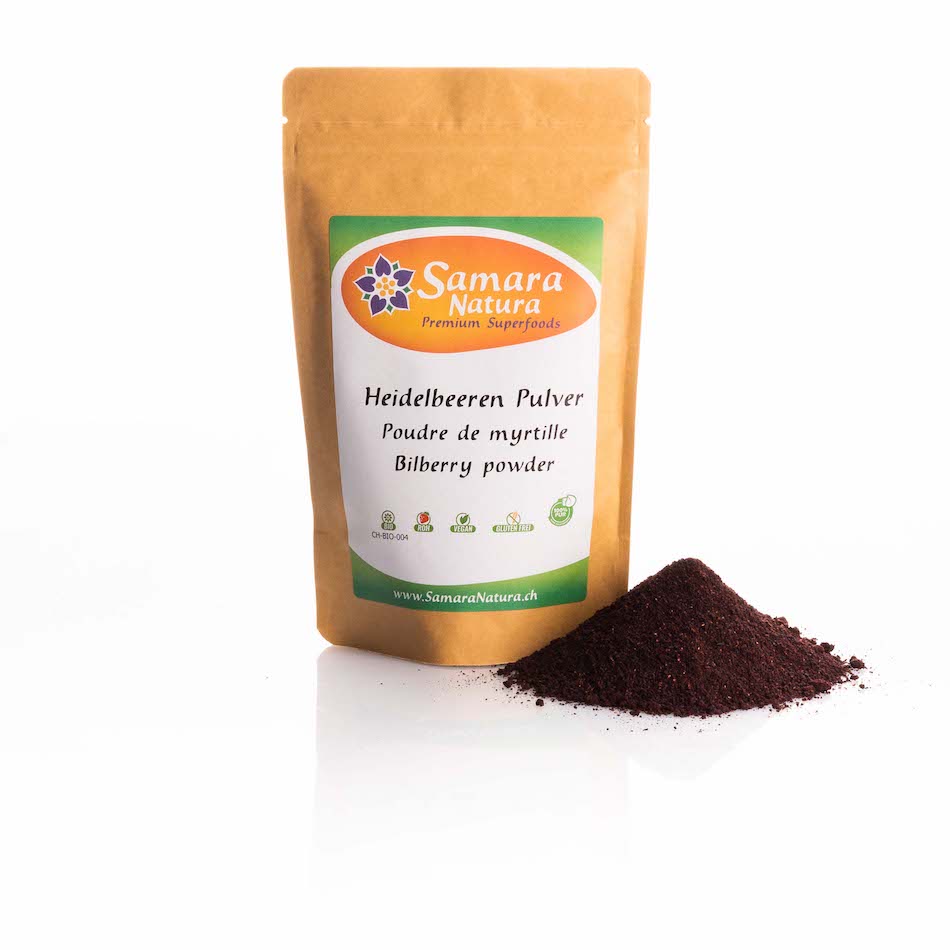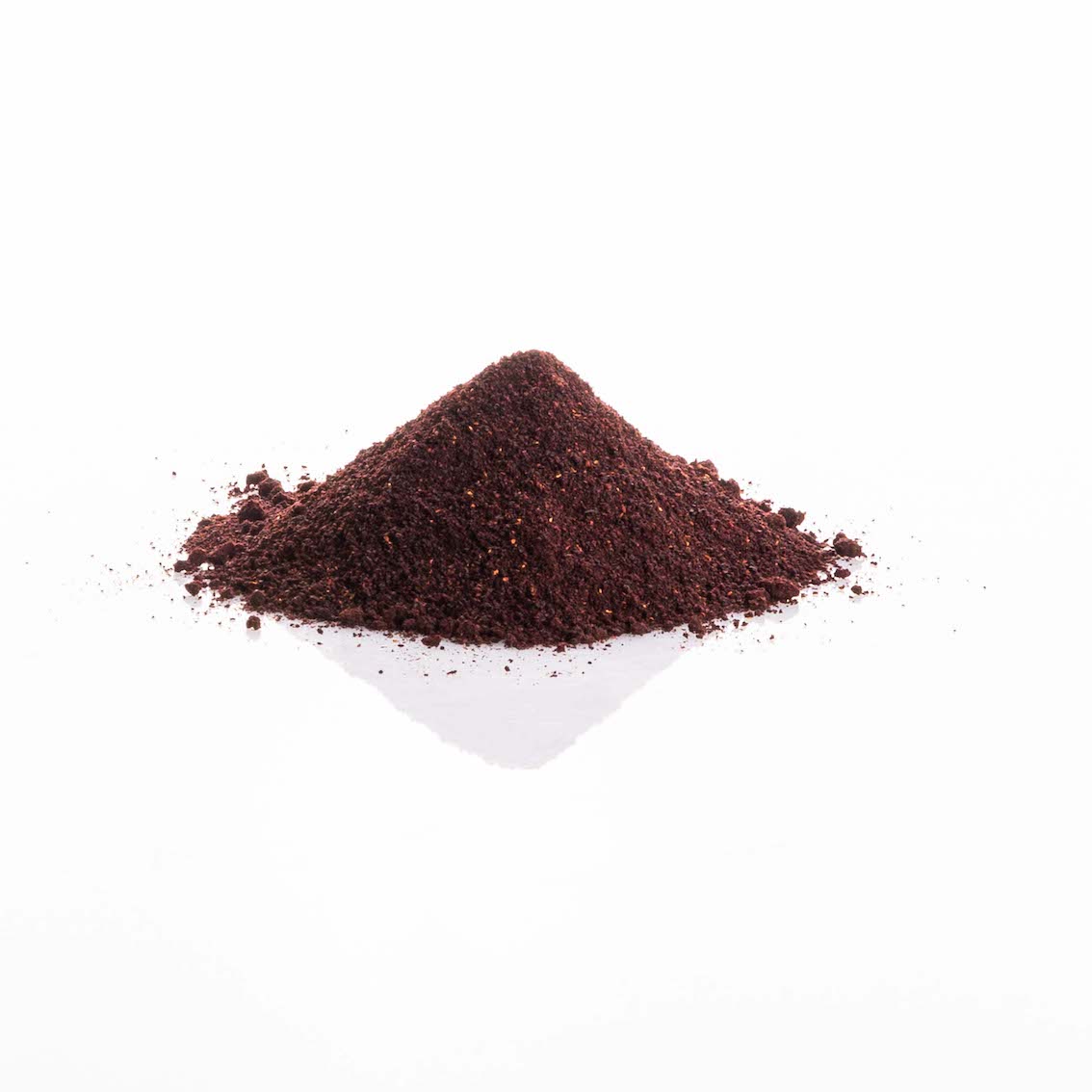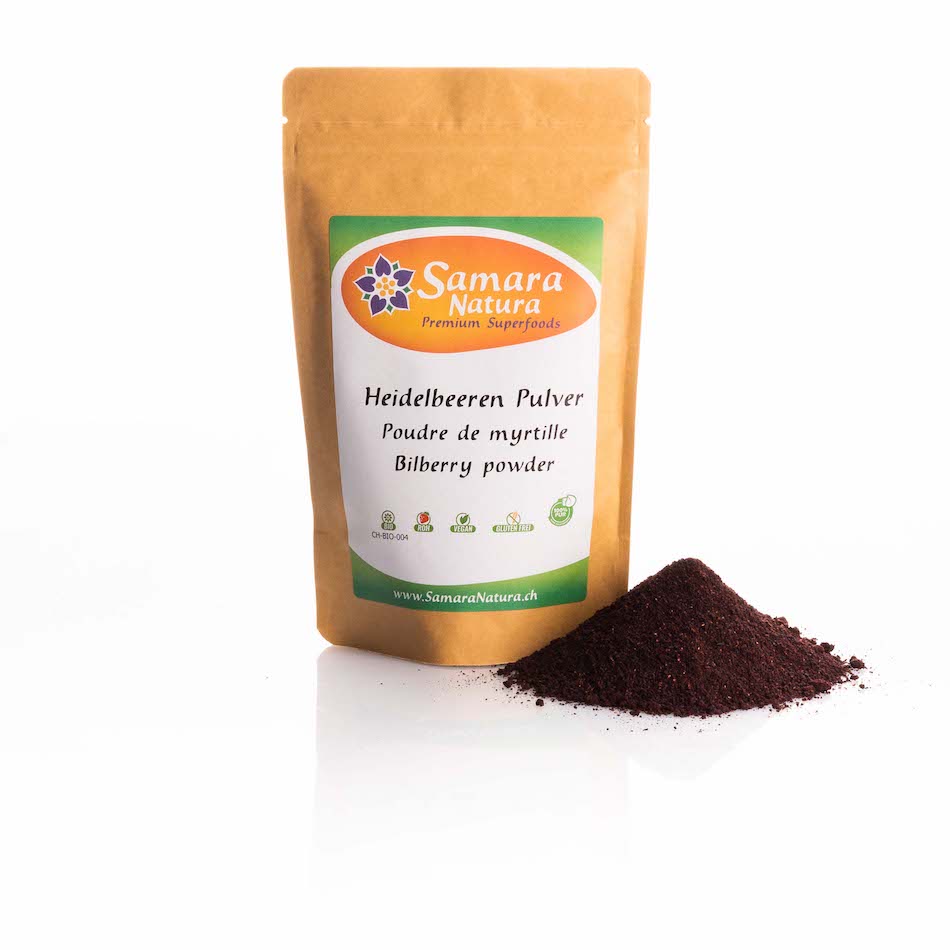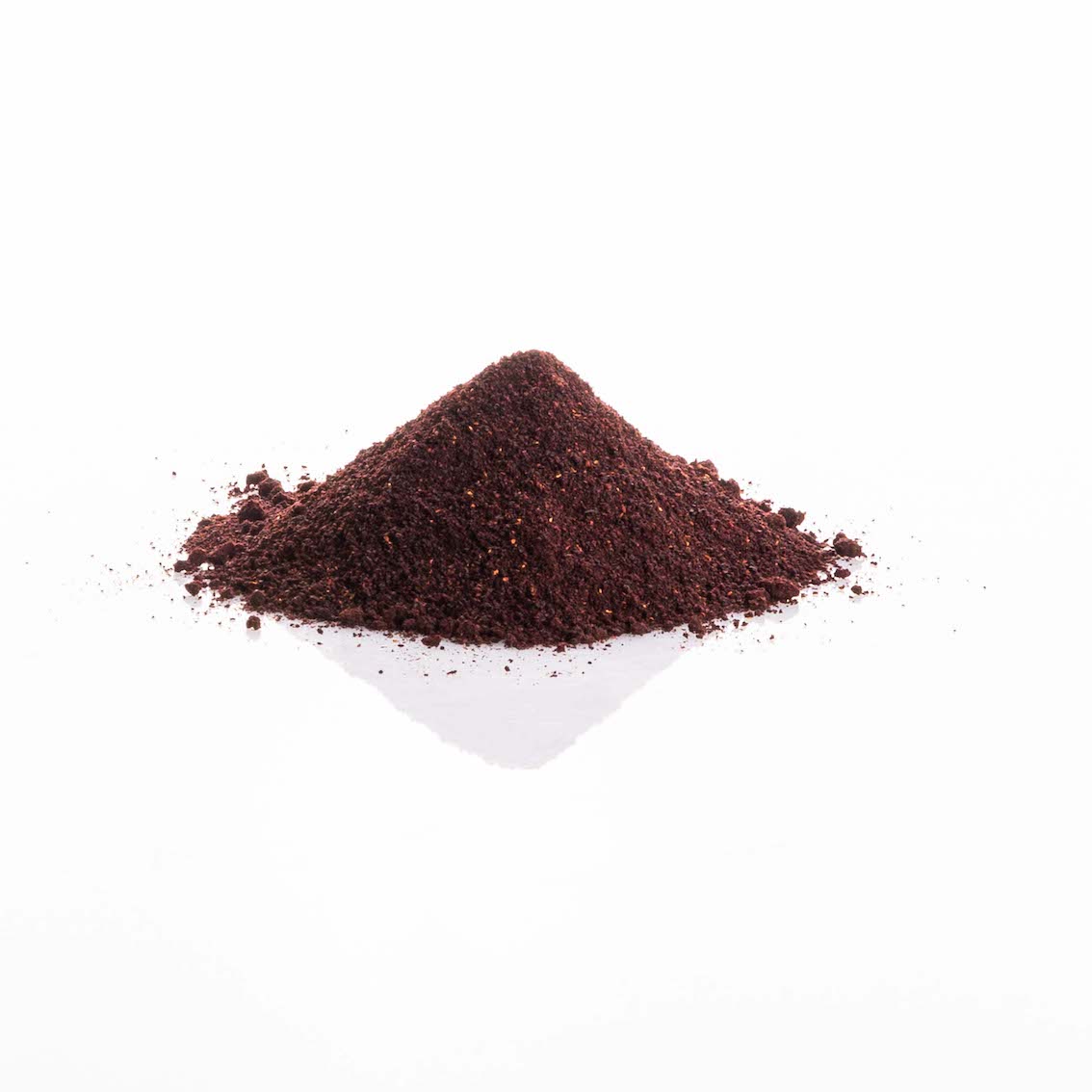 Quantity
Unit price
Base price
To

2

CHF 45.50*

CHF 18.20* / 100 Gramm
From

3

CHF 43.23*

CHF 17.29* / 100 Gramm
Organic bilberry powder from wild collections
The bilberries/blueberries come from south-east European wild collections. The current batch comes from Bosnia. The bilberry powder has an intense dark colour. It is very aromatic and tastes sweet and fruity.
Why Consume Bilberry Powder?
Bilberry powder has a number of health benefits due to its nutrient density and high antioxidant content.
Antioxidants: High concentration of antioxidants, especially anthocyanins, which can help fight free radicals.
Anti-inflammatory properties: fights inflammation in the body.
Digestive health: Cleansing effect of the intestinal tract and promotion of digestion due to the high fiber content.
Bilberry powder may also have a positive impact on gut health and heart health. It's a convenient, tasty, and easy way to add quality nutrients and antioxidants to your diet.
What makes our bilberry powder special?
100% pure fruit fruit powder
Without sweeteners, preservatives or other additives
The wild bilberries/blueberries are processed carefully and under high hygienic conditions at below 42°C = raw food quality
Important: It is NOT pomace, but whole, dried wild bilberries that have been ground into powder.
How to use bilberry powder?
The bilberry powder is very free-flowing and is ideal for:
Smoothies: Add a teaspoon of blueberry powder to your favorite smoothie to boost its nutritional value
Yogurt: Stir powder into yogurt to give it an extra helping of antioxidants and nutrients
Baking: Use bilberry powder as an ingredient in baked goods such as cakes, muffins or pancakes
Muesli: Add powder to muesli or oatmeal for extra nutrition and flavor
Drinks: Stir powder into water or juice for a refreshing and healthy drink
Smoothie Bowls: Use powder as a topping on smoothie bowls to make them healthier and tastier
Nutritional values bilberries powder per 100g
Energy value 1309kJ/310kcal
Fat 6.3g
of which saturated fatty acids 0g
carbohydrates 58g
of which sugar 37.3g
Fiber 19.7g
Protein 5.3g
Salt 0.01g