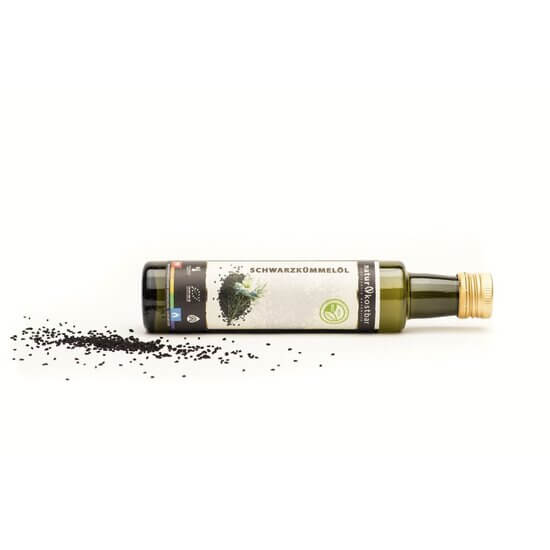 Available, delivery time: 1-4 days
Cold pressed organic black cumin oil from the Bernese oil mill
This organic-certified black cumin oil was obtained from Egyptian seeds of the Nigella sativa and pressed under 32 degrees Celsius.
Black cumin oil is a very powerful oil with a wonderful fragrance. Because of its sharpness, it is advisable to mix the black cumin oil dropwise with another cold-pressed oil (e.g. olive oil).
Use: Black cumin oil is ideal for seasoning arab dishes, sauces and pestos or salad dressings. Insider tip: Also in the Müesli super delicious!
Note: Cold-pressed oils (except for coconut oil) are sensitive to heat and are therefore mainly suitable for use in the cold kitchen. When strongly heated, e.g. roasted, poisonous compounds can arise.
Producer: Cédric Wüthrich from the Bernese oil mill produces high-quality oils, certified according to Swiss Organic Ordinance CH-BIO-086 and in raw food quality.
---
Toll dass ihr nun auch Schwarzkümmelöl im Sortiment habt. So kann ich alles an einem Ort bestellen. Super Qualität, ich benutze es inzwischen jeden Tag. Danke!