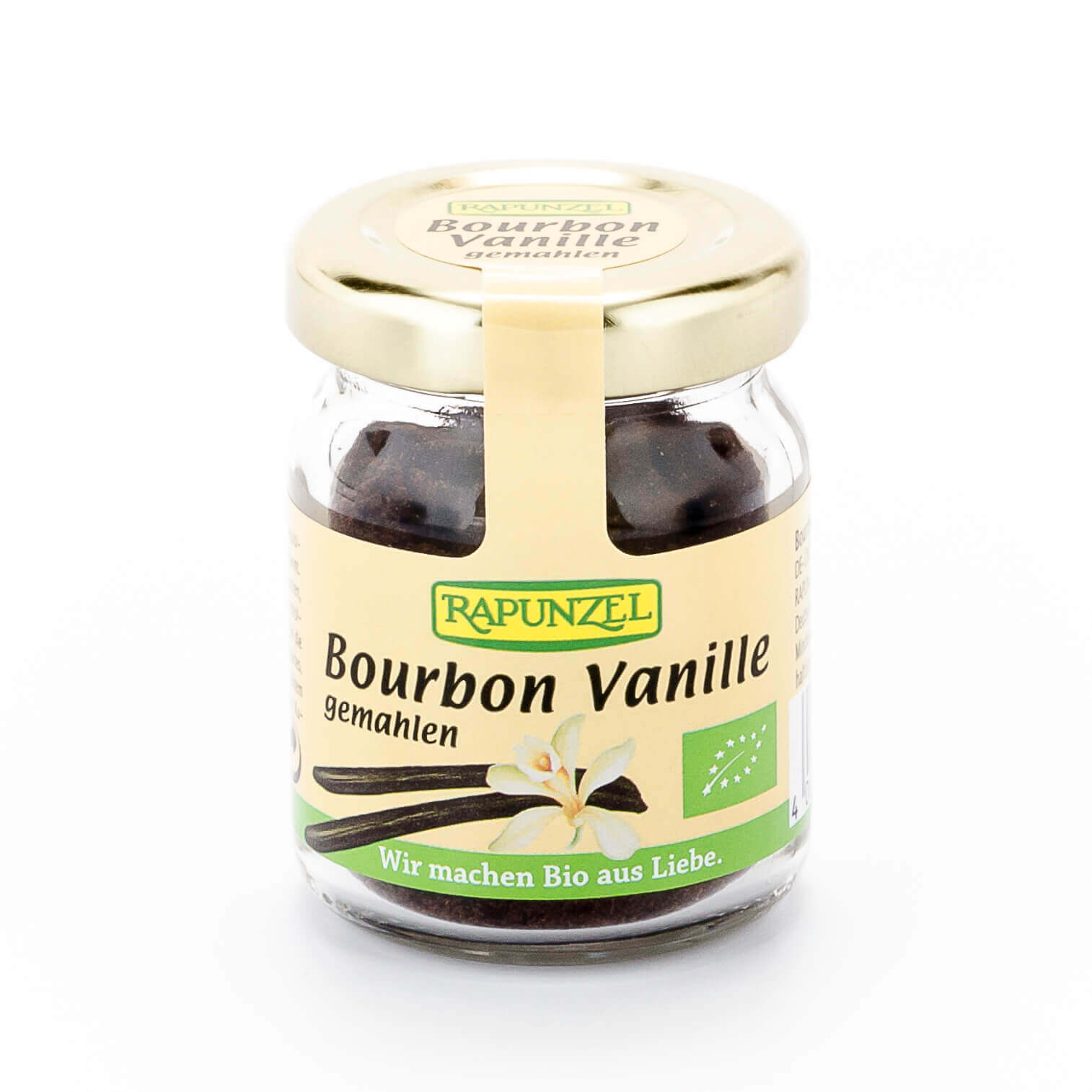 Quantity
Unit price
Base price
To

2

CHF 19.00*

CHF 126.67* / 100 Gramm
From

3

CHF 18.05*

CHF 120.33* / 100 Gramm
Available, delivery time: 1-4 days
Real bourbon vanilla powder from Madagascar
Update: Due to various customer inquiries, we have added the 25g vanilla powder from Naturkostbar to our range as a supplement to the 15g Rapunzel. On the right side (dropdown) you can choose the different variants.
Vanilla is the fruit of a species of white orchid that is native to Mexico and has spread to many tropical countries over time. Vanilla is now one of the most sought-after spices and is also known as the "queen of spices". The cultivation and processing of vanilla has always been time-consuming because a lot has to be done by hand. In addition, the available space is limited and demand is constantly increasing. All of this leads to vanilla being one of the most expensive spices in the world today.
Unfortunately, real bourbon vanilla powder from Madagascar has become a rarity because the severe floods in Madagascar in 2016 and 2017 resulted in major crop failures and long-term damage to crops. You can find information on this in the NZZ online article, among other things.
While the much cheaper synthetically produced vanillin consists of only one substance, the special taste of real vanilla is a harmonious composition of almost 200 individual substances! Real vanilla therefore not only has a unique taste and enticing aroma, it is also healthy. It was considered and cultivated by the peoples of Central America for centuries as a remarkable gift from nature. The pharmacies of the 18th century carried it as a health remedy in the form of powder, infusions and tincture.
Use
With its unique range of aromas, it can be used in a variety of ways for all sweet dishes, such as dessert sauces, ice cream, smoothies, pastries, compotes, jams, homemade chocolate and fruit bars. Also very tasty in drinks such as cocoa, nut milk and herbal teas.
Origin
Grown and processed in Madagascar.
Nutritional values Vanilla powder Bourbon per 100g
Reference amount for an average adult (8400kJ/2000kcal)


Energy
1339kJ (322kcal)
16%
Fat
11.2g
16%
of which saturated fatty acids
1.76g
9%
Carbohydrates
33g
13%
of which sugar
20.4g
23%
Protein
5.2g
10%
Salt
0.28g
5%