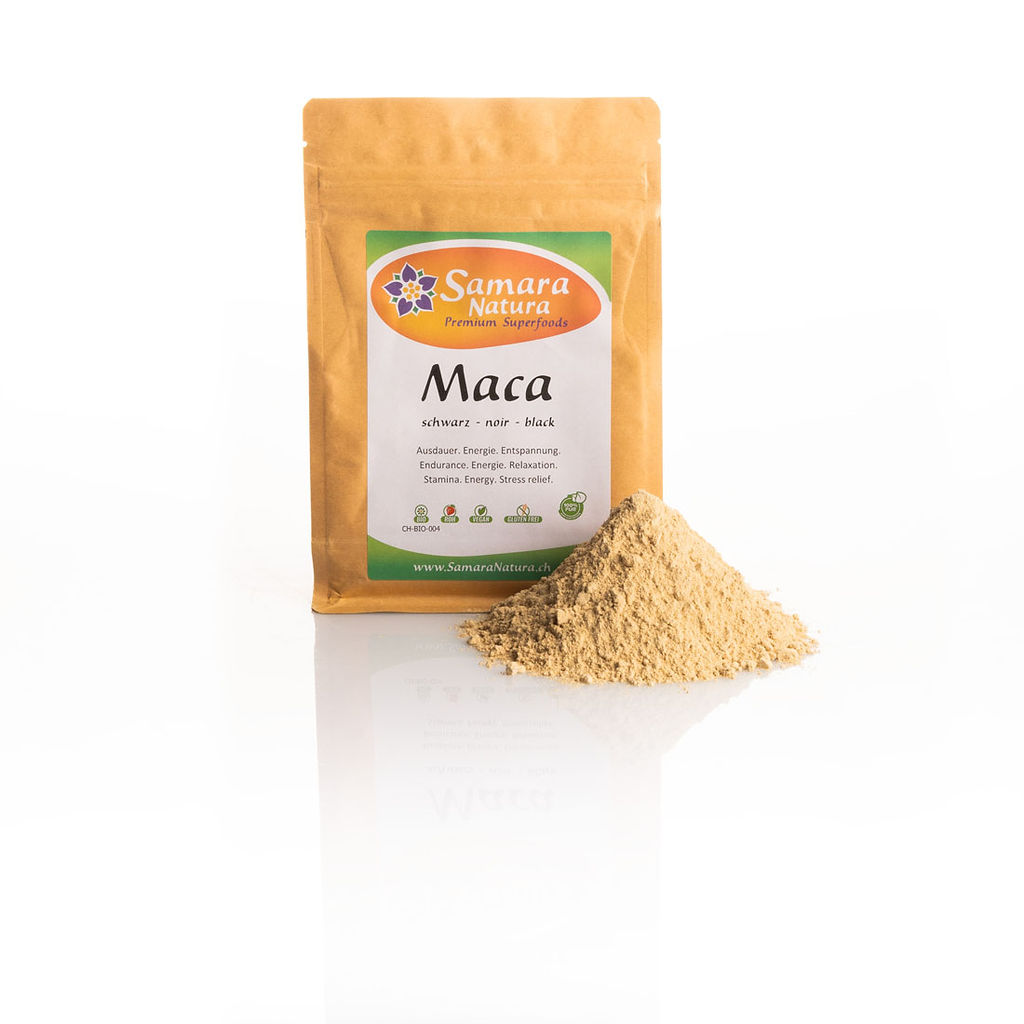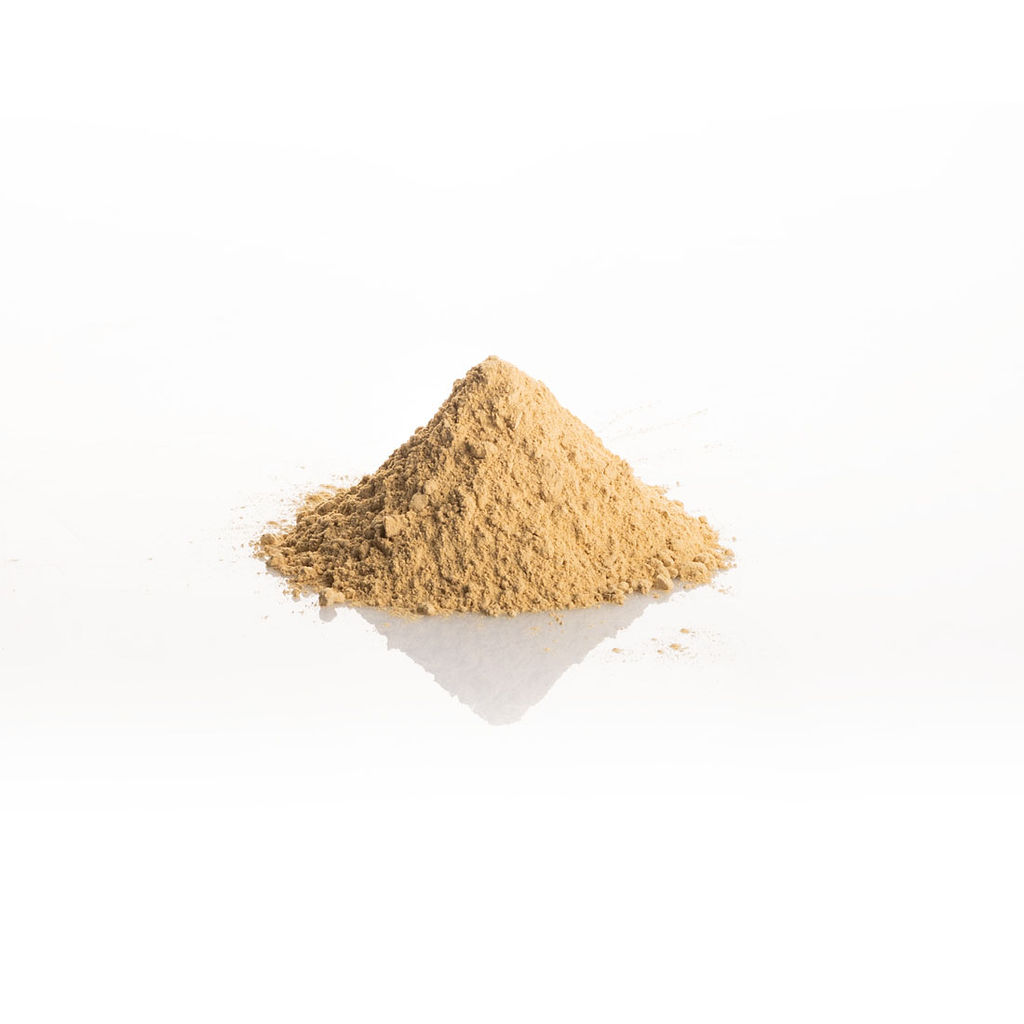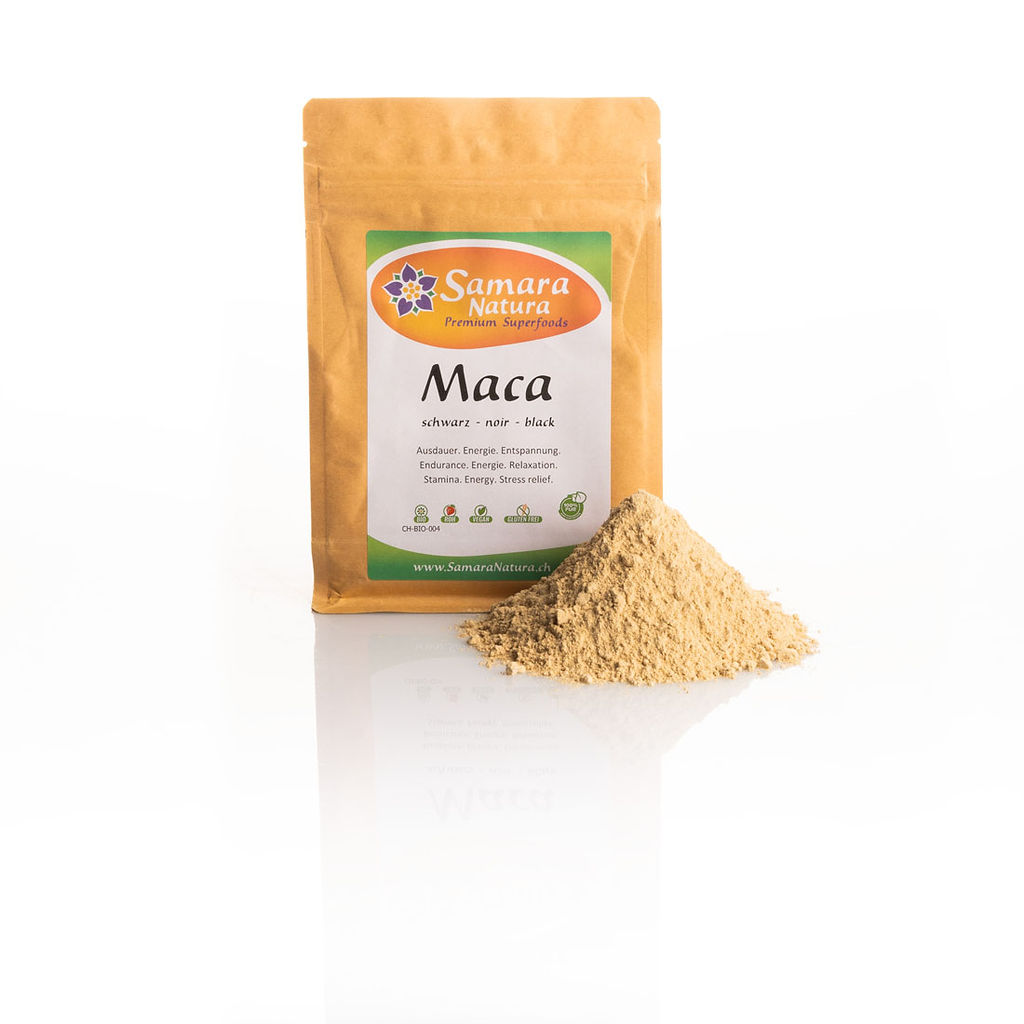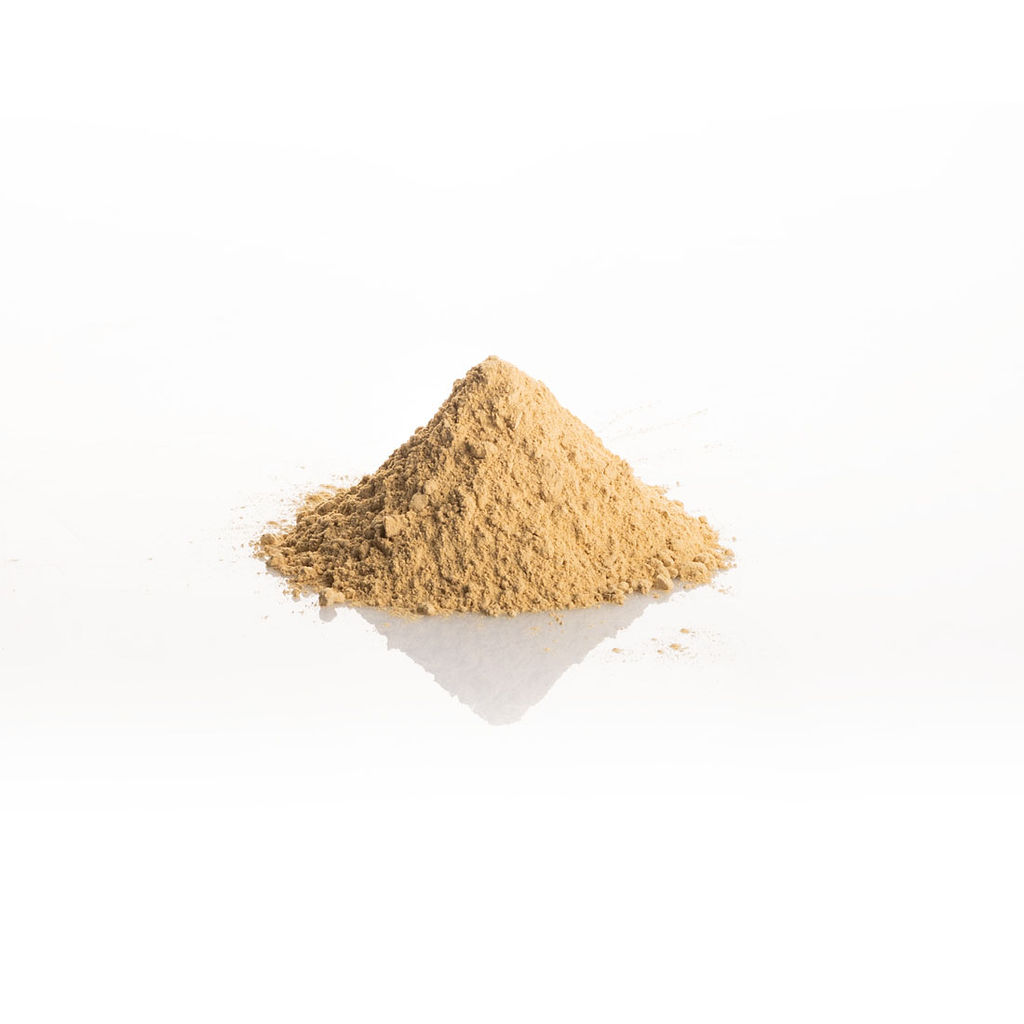 Quantity
Unit price
Base price
To

2

CHF 20.00*

CHF 8.00* / 100 Gramm
From

3

CHF 19.00*

CHF 7.60* / 100 Gramm
Available, delivery time: 1-4 days
BLACK MACA POWDER – Superfood of the Andes
Update: The popular, black maca powder is now also available in 500g and 1kg bags - an attractive option for frequent users!
Our black maca powder meets the highest quality requirements:
✓ from organic farming
✓ Raw food quality due to a special air drying process with the help of the sun
✓ 100% pure black maca roots
✓ Cultivation at altitudes over 4000 meters above sea level in the Junín region in Peru
✓ Concentration 4:1, i.e. 4kg Maca tubers result in 1kg Maca powder
HISTORY AND TRADITIONAL USE
Maca (Lepidium meyenii) is a hearty root vegetable grown in the high Andes of Peru. Cultivated since pre-Incan times, it has been a dietary staple for the indigenous peoples of the Andes for thousands of years as a source of energy and endurance.
In our modern world, the Maca root is still consumed up to 3 times a day by Peruvians as well as other people from all around the world. It is used by professional athletes all the way to the elderly in order to provide them with additional energy and stamina.
It is with regret that we are unable to share with you more information about this product. Various Swiss legislation prevents us (and all other food business operators) from claiming that these products can offer any possible health benefits. We recommend you do your own research on the Internet about this product, - this is an example of a useful website Zentrum der Gesundheit (german).
Nutritional Profile
The synergy of Maca nutrients (naturally provided in the right proportion), assist the body to recover from different problems, overall providing balance and well being. Its action focuses mainly in the hypothalamus and pituitary glands, assisting the body in the production of hormones, thus providing hormonal balance and all the benefits derived from it.
It is an excellent strength and stamina enhancer as well as a libido-boosting superfood. Helps to rebuild weak immune systems, re-mineralize poorly nourished bodies, as well as increase energy and endurance.
Maca is rich in calcium, magnesium, phosphorus, potassium, sulfur, iron, zinc, iodine, copper, selenium and others. It is also rich in vitamins B1, B2, C and E. Maca is rich in bio-available protein with an average of 11% per gram in a dry root.
It has a higher concentration of calcium than milk which is essential for the nerves and circulatory system and the formation of bones, teeth, and vital heart functions.
WHY WE LOVE MACA
Maca plant is one of the most powerful plants on earth. We love it because it raises energy levels, combats mental and physical fatigue and stress. It makes us feel strong, energized, grounded, happy and prepared to face any challenge. Its energy is instant yet long lasting, and we feel active and vibrant all day long, without over stimulating our bodies. Beside all that, Maca has a pleasant malty taste and can be used in many different ways.
SamaraNatura BLACK MACA POWDER
Our Black Maca is made from 100% black coloured Maca roots. These roots are the rarest of all Maca colours, making up around 15% of the annual harvest. Studies have shown Black Maca to be the most effective Maca colour for muscle building, endurance, mental focus and male libido and fertility.
SamaraNatura Maca Powder is a 100% pure and natural certified organic maca roots, manufactured under strict production standards and high quality controls. Our powder is made with selected dry roots, and following unique production methods, with no heat or radiation applied at any stage within the production process. Our Maca distributors work in association with small farmers, thus generating employment for the local population, and advise them in their organization as small entrepreneurs by providing training and financial support. This is one means of raising the living standards of small farmers, while at the same time increasing their crop yield.
HOW TO USE IT/RECOMMENDED DOSAGE
Maca has a unique nutty flavor and can be added to many different dishes. Mix the Maca powder with water, milk of your choice or put it into your juice, smoothie, raw muesli, or raw desserts. Maca is also a good thickener for soups and therefore a delicious addition to it. We love to use it with raw oats and in all our raw chocolate recipes.
Start with a small amount of ½ tsp. per day and increase up to 1-2 tbsp per day.
Nutritional values ​​organic maca powder black per 100g
Energy value 1392kJ / 334kcal,
Fat 1g,
of which saturated fatty acids 0g,
Carbohydrates 69g,
of which sugar 31g,
Fiber 9g,
Protein 12g,
Salt 0.125g.